Remember Charlie Simpson was once the lead singer of Busted ten years ago? 
Then Busted made a comeback by touring with McFly under the name McBusted, generating a great income of money and touring across the globe, even opening for One Direction.
So if new reports are to be believed, it looks as though Charlie Simpson wants in on the money, too.
Back in 2005, Charlie Simpson broke the hearts of girls across the world when he quit the band because he grew sick of pop songs, and bad pop songs at that, and amid rumours he was falling out with Matt and James.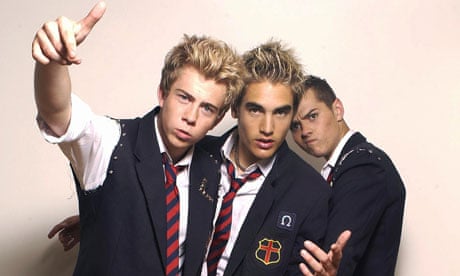 Charlie left for his band Fightstar, and since then has released solo efforts. Matt and James didn't really do all that much. James had a stint in the west end with his own play, whilst Matt won I'm A Celebrity, married Emma Willis and starred on EastEnders.
But when McBusted announced their 'supergroup' fans of both groups were ecstatic. Their concerts sold out, prompting them to add more dates and do another round of tour dates. They opened for One Direction in Cardiff, and they released an album of new songs.
It proved that Busted weren't fully back together, but they were doing just fine without Charlie.
But Charlie, realising what he was missing out on, has reportedly been in talks with the boys about getting Busted back to what they used to be.
A source has told The Sun:
It's amazing because Matt and James have always said there's more chance of pigs flying than Charlie coming back to Busted. But this is something that has been secretly discussed for a number of months – it was important the three guys felt they could work together again and get along as friends.
But it begs the question – do any of us really care?
Maybe you do if you're still stuck in the whole nostalgia thing, and think Busted were actually credible. Whilst Year 3000 was a song we enjoyed when we were 8, I can't help but think now when you listen back to it you kind of just cringe. Was it any wonder Charlie left for something more serious?
And Busted have been clinging onto anything they can get with McFly, with fans of McFly complaining they'll never get McFly back as a foursome again.
Rumours say Busted will be back together and touring at the end of this year, but it has yet to be confirmed by any Busted member.
Are you excited for the return, or do you think Busted has had it's run?